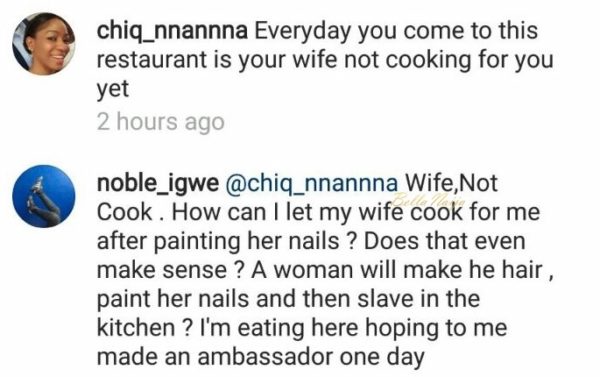 Image via www.bellanaija.com
The human race, just like technology, is progressing. We seem to have successfully transcended from the stage of barbarianism and savagery to a time where we seem to be more tolerant of one another (or so we think). The procession from the days of slave trade to the cry for freedom of every human has been both enlightening and emotional. For the recluse, it might seem like the best time to be alive. Live and let live, the majority choruses. A lot of progress has been made in the society especially in this social media age. The girl child and women generally are doing great exploits while lots of questions are being raised on what used to be known as traditional gender roles. These questions have spread to our homes and it is pertinent that we get answers. 
Should there still be traditional roles? What is expected of a man in the home? What role is a woman expected to play in her home? Should there even be gender roles at all? 
I found myself deeply reflecting on these questions when I stumbled on the social media hashtag 'Wife,notCook'. What started as an Instagram post by a man who took a picture of his food in a restaurant quickly became a public subject of discourse with everyone airing his/her views. Someone had pointed out that his wife ought to be cooking instead of him having to eat out , to which he replied, #WifeNotCook. In that instance, he became the hero of many people that have felt the need to question the structures that has always been.